Fiberglass Pool Installers Serving Lexington, KY
At American Pool & Spa in Richmond, KY, we carry many types of fiberglass pools. Whether you want a smaller pool or a larger one with special features, our team will guide you in the right direction. Reach out to us today to get started.
Benefits of Fiberglass Pools
Durable
Low maintenance
Less ongoing labor required
Smooth surface with texture mixed in so you won't slip and fall
Lower lifetime costs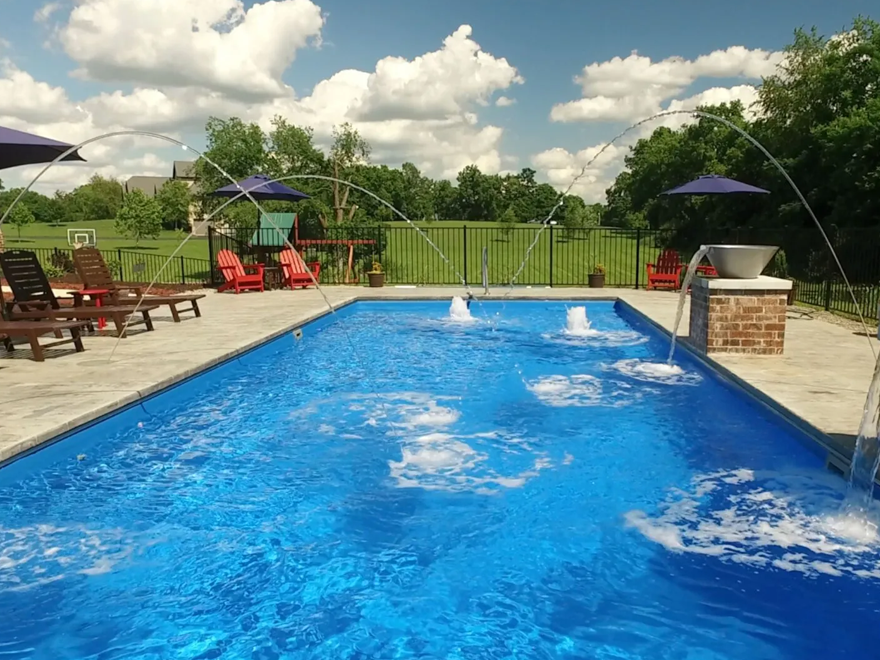 What is a FiberGlass Pool?
The Fiberglass Pool is our most popular choice, and it's a great pool for those who want a predesigned and ready-to-go plug-and-play pool. They are designed by one of the Top Fiberglass Pool Manufacturers in the nation, and they are structurally superior to other fiberglass pools. Three different warranties back these pools, and the most important is the manufacturer's lifetime warranty on the pool's structural integrity. Fiberglass Pools are designed for a variety of pool-goers, including the divers, the sporty ones, the swimmers, the splashers, the loungers, or other types of backyard beach bums. You'll be pleased with the variety of available Fiberglass Pool models.