Refresh Your Outdoor Space with a BioDesign Pool
At American Pool & Spa in Richmond, KY, we will help you install a new pool in your backyard. Our pool options are completely customizable, and our team will help you pick out the perfect outdoor water feature. No matter what you're looking for, our team is here to help! Call today to learn more.
Benefits of BioDesign Pools
Features technology covered by an international patent
The crushed marble and quartz deliver a natural finish
Fully customized – each pool is unique and built according to the requirements of the client
Installation takes very little time
Competitively priced when compared to traditional prefabricated swimming pools
Crafted with building technology that is compatible with all water treatment systems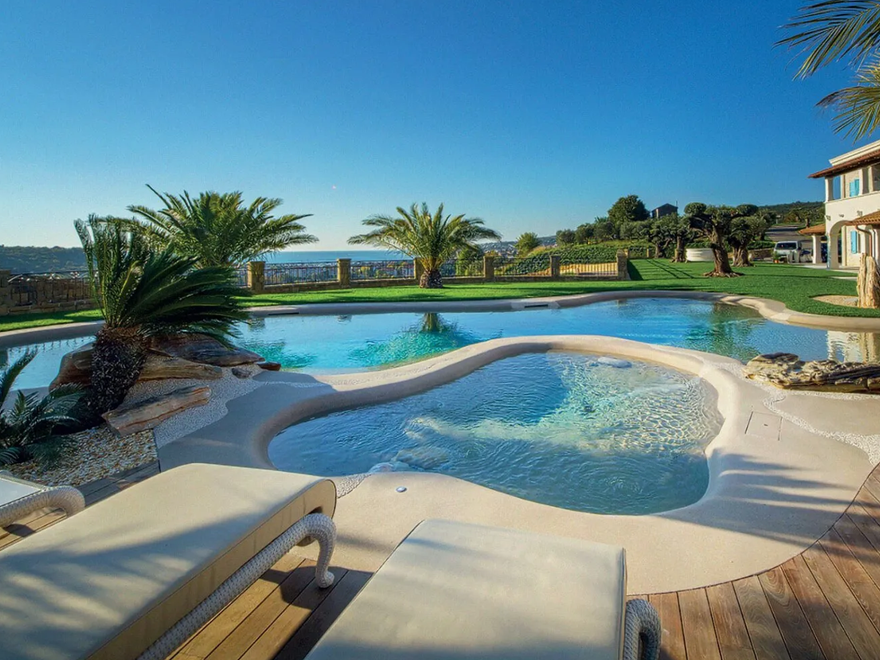 What is a BioDesign Pool?
New to the United States, the BioDesign pool has been picking up in popularity in Europe. The ergonomically designed pools are designed in Italy, and they are made with purified quartz sand and resin. No two are exactly the same, and they can be created to look like naturally occurring ponds and reservoirs. By adding in rocks and other landscape features, we are able to create a backyard oasis. These pools are designed for relaxing, lounging, and entertaining. They are not designed for diving.
Routine maintenance is the best way to maintain your pool. With one of BioGuard's easy-to-use 3-step pool care programs, it's as easy as 1-2-3! Whether you have a standard chlorine pool or salt pool. We have a program for you.
We offer water testing, and if you're not a DIY'er, we have a weekly maintenance program.